3514 Box Cover Art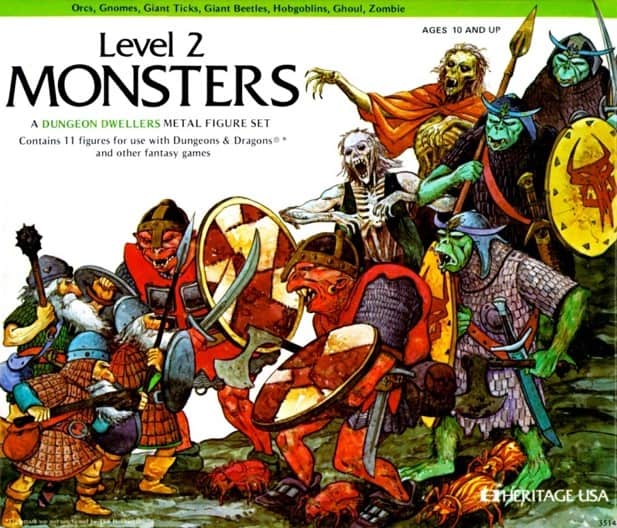 3514 Paper Insert
PG-3514 (Painting Guide)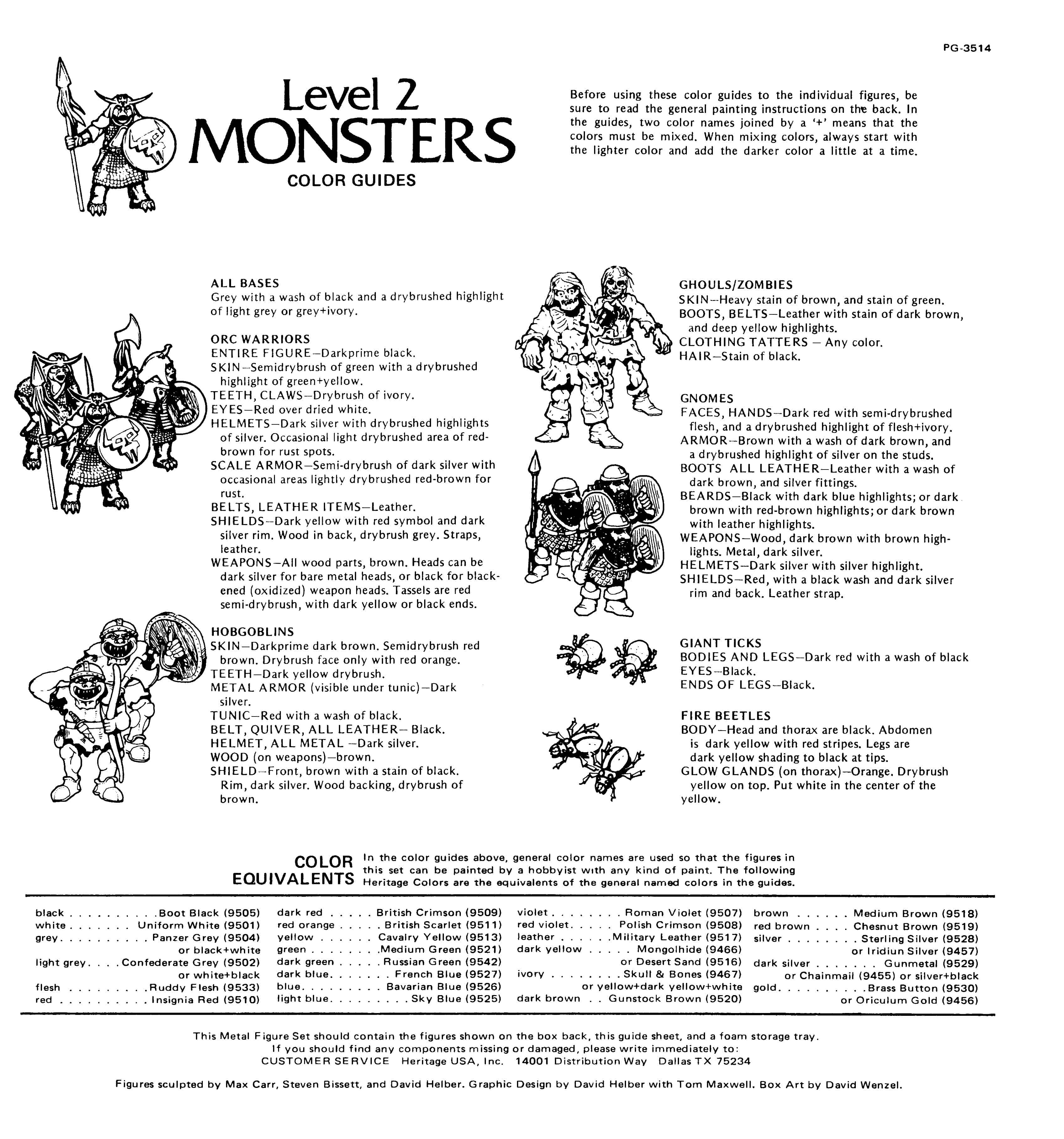 Included in the "Level 2 Monsters" box set were 14 detailed 25mm lead miniatures listed below:
Orc Warriors – 1243A-2, 1243C-2; These foul manlike creatures wear scale armor with large flaring helmets and round shields. They carry a spear, axe, or bow, and wear sheathed daggers at their belts.
Hobgoblins – 1295A, 1295C; These large beings carry an axe and round shield, or bow as their weapons. They have mailshirts under ragged outer tunics, round studded helmets, and daggers and faction swords on their belts.
Ghouls / Zombies – 1247A, 1347B; These two undead creatures in gathered, decomposed clothing can be played either as ghouls or zombies.
Gnomes – (2) 1239A, 1239B-2; These three dwarflike characters have full beards and large noses under their round helmets. They wear quilted leather armor with metal studs, and carry round shields and spear or club. In addition they have daggers and pouches on their belts of shoulder straps.
Giant Ticks and Fire Beetles – 1269AB; Each of these four giant insects is sculpted on an individual stone base. (Bases must be broken apart by the customer).
Figures included in the Set: