3517 Box Cover Art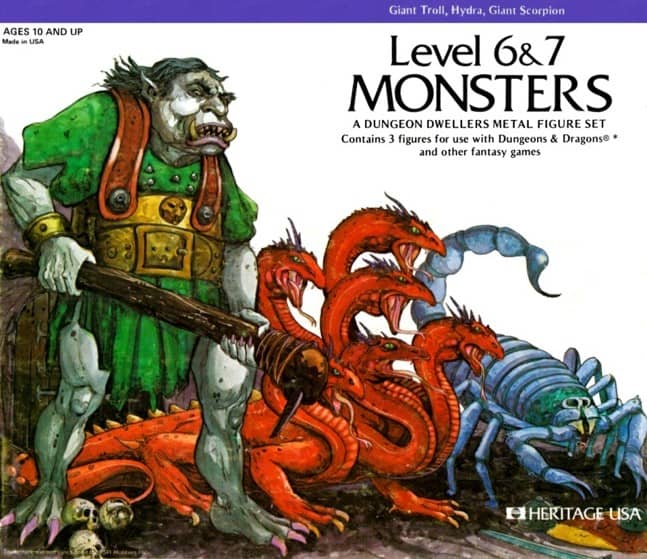 3517 Paper Insert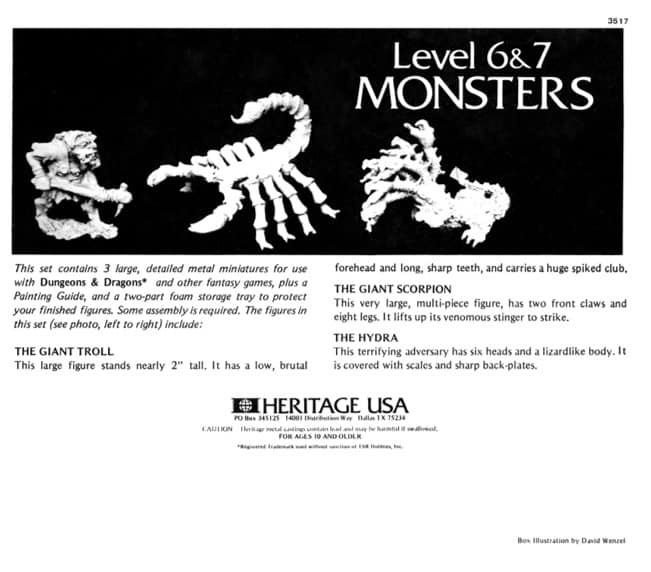 PG-3517 (Painting Guide)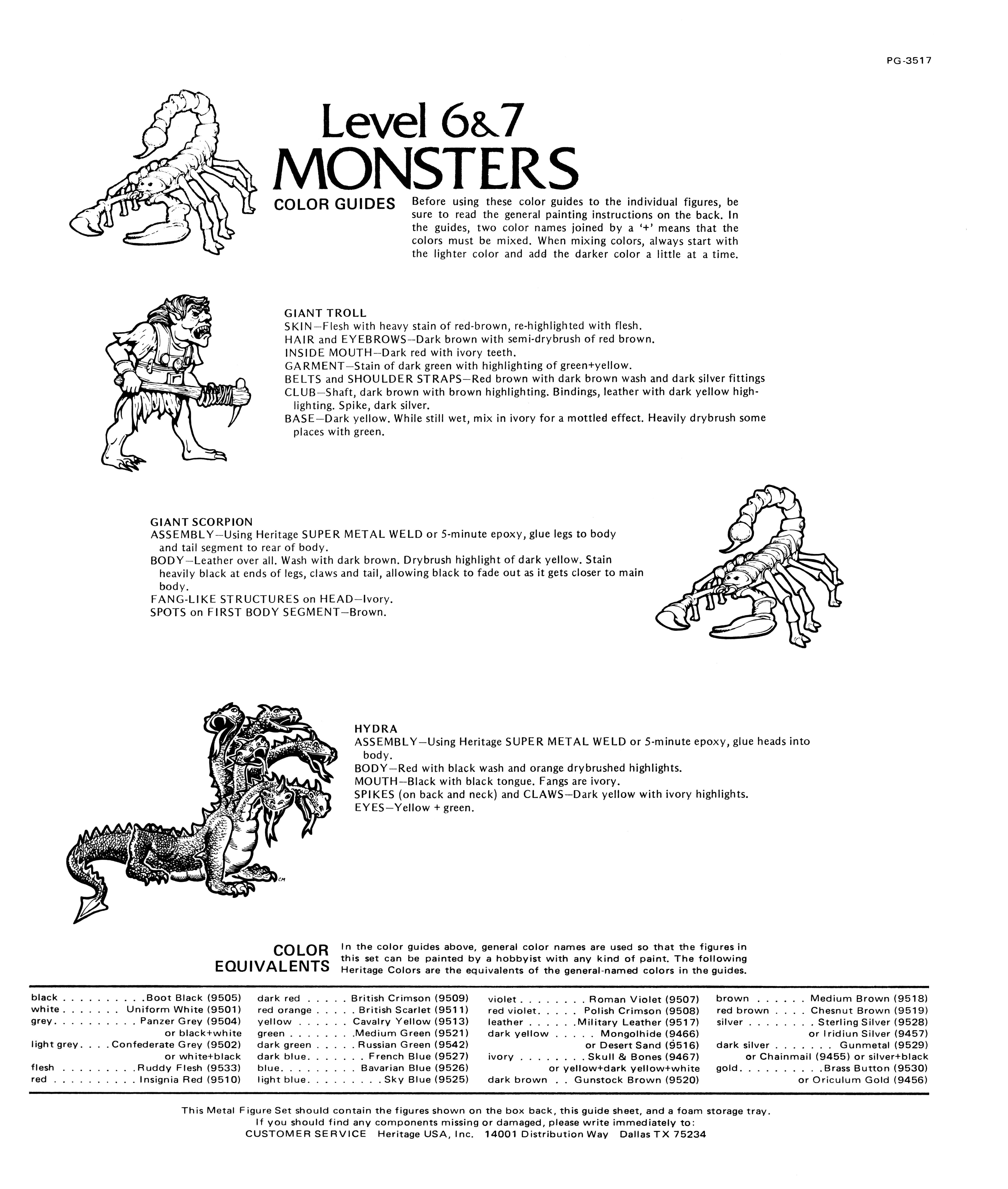 Included in the "Level 6 & 7 Monsters" box set were 3 detailed 25mm lead miniatures listed below:
The GIANT TROLL - 1227A; This large figure stands nearly 2" tall. It has a low, brutal forehead and long, sharp teeth, and carries a huge spiked club.
The GIANT SCORPION - 1223; This very large, multi-piece figure (1223A, 1223B, and 1223C x 4), has two front claws and eight legs. It lifts up its venomous stinger to strike.
The HYDRA - 1275; This terrifying adversary has six heads (1275B and 1275C) and a lizardlike body (1275A-2). It is covered with scales and sharp back-plates.
Figures included in the Set:
Note:
Hydras; With two versions of the Hydra body, some sets may have included (1) 1275A-2 or (1) 1272A-1 depending upon the date the set was assembled.